Theodore Roosevelt Dam and Lake
Explore the dam that helped tame the Salt River and laid the foundation for SRP.
Theodore Roosevelt Dam stands at an impressive 357 feet tall, holding back more than 1.6 million acre-feet of water at Roosevelt Lake. It also holds a great deal of Arizona's history.
The more-than-110-year-old dam helped early settlers tame the raging waters of the Salt River, bringing water to the desert and making economic development possible.
Today, it's a vital part of a water delivery system responsible for delivering over half of the Valley's yearly water supply.
Explore the wonders of this monumental human-made structure, from the time it was constructed to the plans we have for its future.
110 years of history and hydropower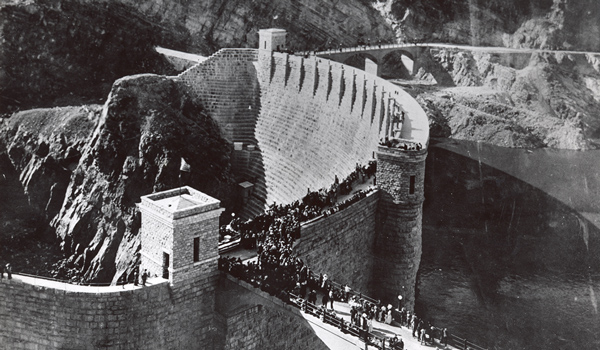 Completed in 1911
Theodore Roosevelt Dam was originally constructed between 1905 and 1911 to control the erratic flow of the Salt River and harness the water for irrigation. It was the cornerstone of the new SRP water delivery system.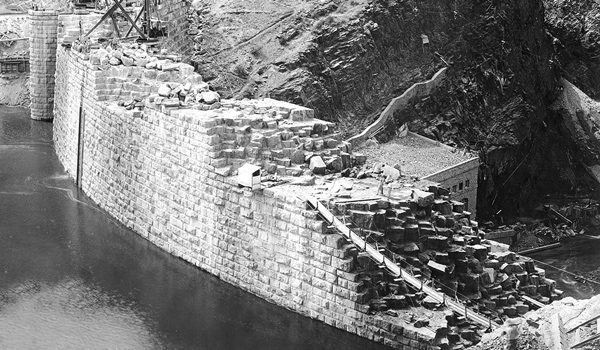 Uniquely constructed
The dam is unique in the way it was originally constructed. It was the world's largest cyclopean masonry dam, a Greco-Roman style of building using huge, irregular blocks. It is now covered by new concrete.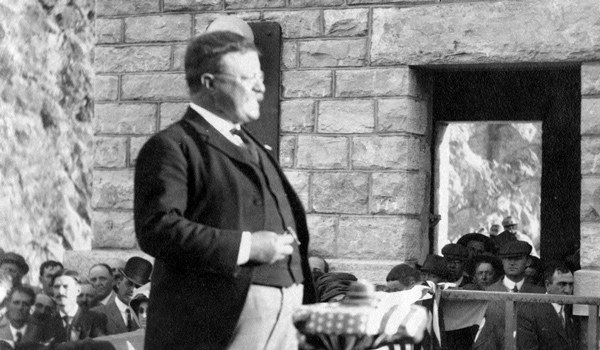 A presidential namesake
Once the world's tallest masonry dam, this structure is named after President Theodore Roosevelt, who was instrumental in approval of the Federal Reclamation Act of 1902 and who dedicated the original dam in March 1911.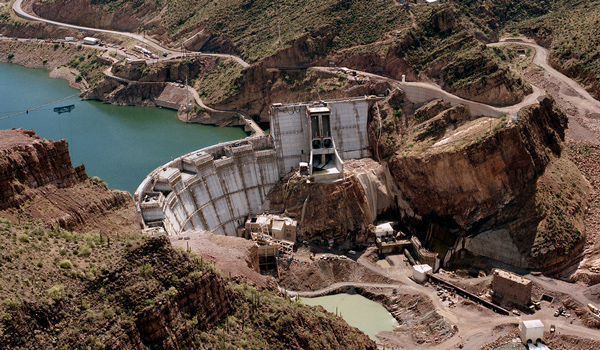 Providing protection and power
In 1996 a $430 million modification project raised the height of the dam to 357 feet and expanded the lake's water conservation storage capacity by 20%, enough water for 1 million people. The dam now has electric hydrogeneration capacity of 36 megawatts (enough to power 30,000 homes) and provides substantial flood control.
Creating Arizona's largest lake
Theodore Roosevelt Dam forms Roosevelt Lake, the largest lake located entirely within Arizona's borders and a destination for fishing, boating and water sports.
22.4 miles long
21,493 acres of lake surface
128 miles of shoreline
188 feet maximum depth
1,653,043 acre-feet capacity
Spend the day (or night) at Roosevelt Lake
Things to do at Roosevelt Dam:
Best enjoyed responsibly
Find resources to plan a safe and fun day on the water at Roosevelt Dam.