Canal trails
All throughout Greater Phoenix, Valley residents can access a network of canal trails that pave the way for fun and recreation. 
Canal map
From running and walking to biking, fishing and more, SRP and our city partners have designed and constructed paths along the canals that offer everything from ADA-accessible routes and lights for evening strolls to commissioned public artwork.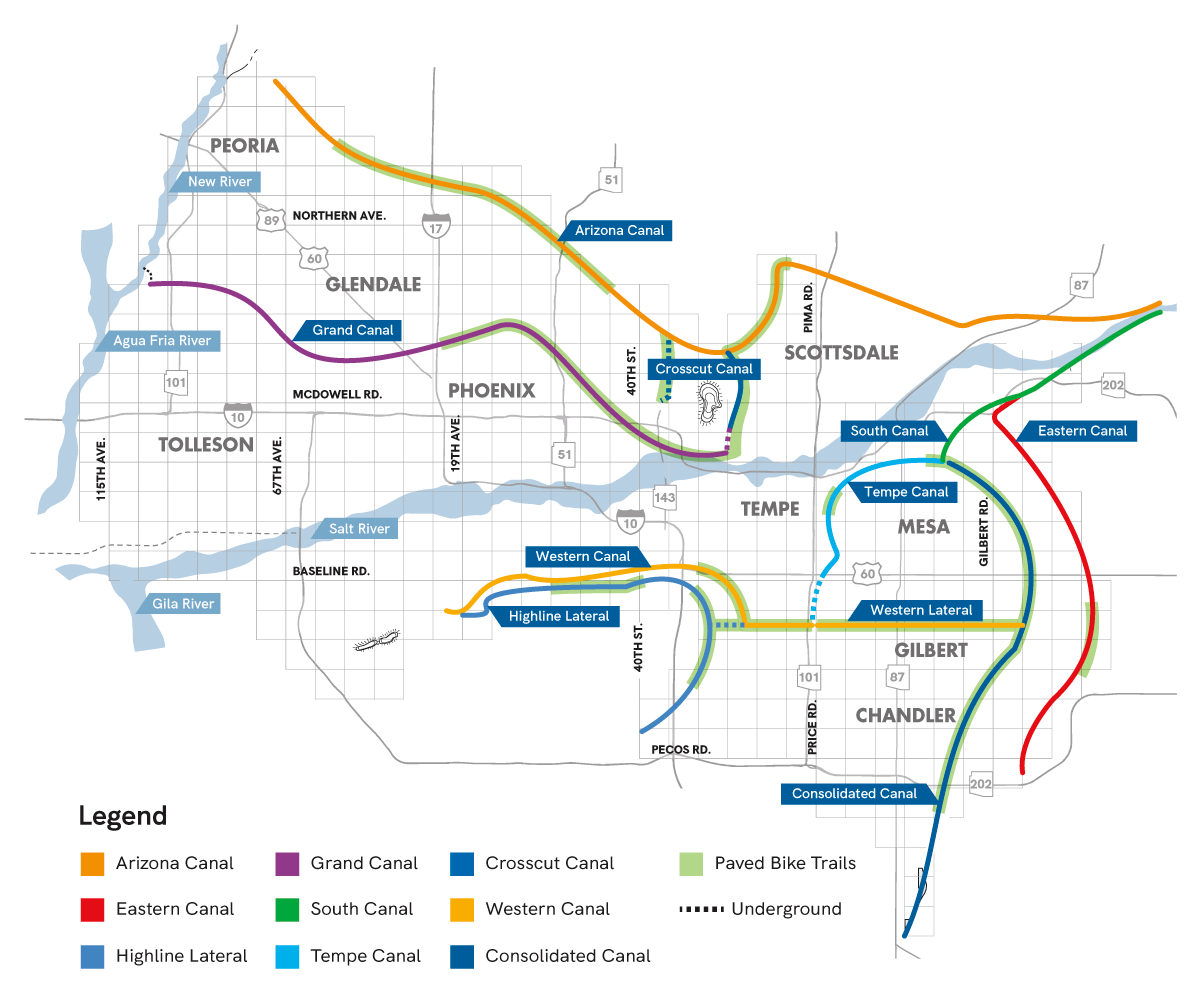 Enjoying the canals safely
Please remember that SRP canal trails, by their very nature, follow an open water source. Steer clear of the water's edge and follow the canal safety tips outlined below. Responsible recreation ensures continued fun along some of Arizona's best running trails and bike paths.
Watch people and pets around canals at all times.
If you see a person or animal in the canal, call 911 for help. Never jump into a canal.
No swimming or water activities are allowed in the canals for safety reasons.
Canal water is not safe to drink.
Don't drive onto the canal banks.
Stay away from all SRP equipment, including catwalks and delivery gates.
Stay clear of any canal construction or repair work.
Camping and fires are not allowed on the canal banks.
FAQ
Canal fishing is legal with a fishing license
from Arizona Game and Fish. However, if a white amur fish is caught, then it must be immediately released unharmed back into the canal (per Arizona State Fishing Regulations 
).
SRP may close off sections of the canal from time to time for maintenance and repairs. When this happens, please follow all signs and worker requests for your safety.
No. Pedal bicycles are welcome, but motorized vehicles are forbidden. This ensures a safe, enjoyable experience for all canal users.
Call 911 immediately. Canal edges are slippery, and the water moves fast, so it's important to get professional help. Never jump into a canal.
SRP delivers water to more than 2.5 million people in the Valley through a series of canals and laterals. Encampments create a safety and access issue for the personnel, equipment, operations and maintenance that ensure a reliable and safe delivery of water for our customers and Valley cities.
Decades of recreation
SRP partnered with Maricopa County to create the first recreational canal path, Sun Circle Trail, in 1964. Since then, cities throughout the Valley have partnered with SRP to build paved paths with lighting, landscaping and art.
Explore canal history.
Points of interest
Since 1964, SRP and city partners have developed over 80 miles of canal trails for Valley residents to enjoy. With lights, landscaping and public art, these paths are one of our greatest urban developments.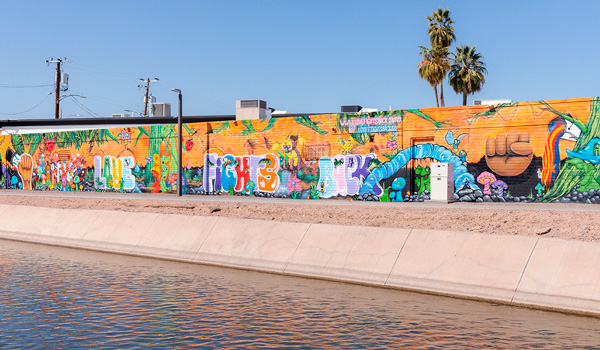 2021 Phoenix Mural Festival
The Phoenix Mural Festival celebrated sustainability this year. Several artists were invited to paint murals along the Grand Canalscape pathways between 15th Avenue and 7th Street. 
Learn more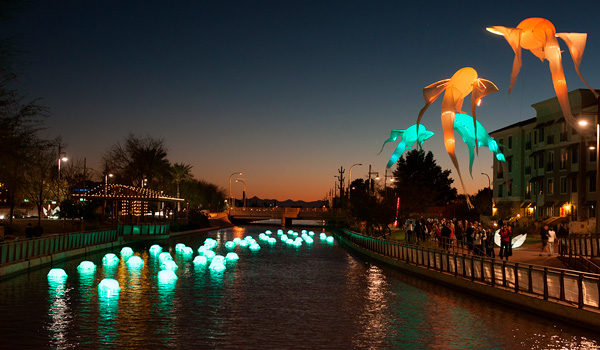 Canal Convergence
Canal Convergence brings the community together to experience interactive art and light exhibits along the Scottsdale Waterfront each November. It is proudly sponsored by SRP. 
Read about Canal Convergence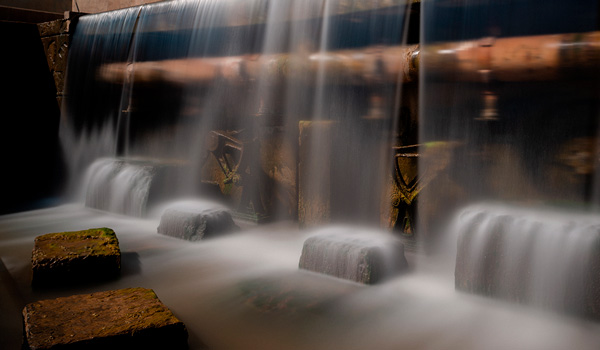 Arizona Falls
Formed by a natural drop in the Arizona Canal, Arizona Falls has been a gathering place for locals since the 1800s. Today, the historic site combines art, history and technology to produce hydroelectric power. 
Check out Arizona Falls