Save energy and money with an SRP ENERGY STAR® Home
Homes with the ENERGY STAR label use 25%–50% less energy and 20% less water than typical new homes.* Find your ENERGY STAR home today!
Find an ENERGY STAR Certified Home 
SRP works with over 40 ENERGY STAR builders and communities in the Phoenix area. If you're looking for a new build that delivers wall-to-wall comfort and energy efficiency, look no further. The environment – and your wallet – will thank you. 



= ENERGY STAR Home Community


= EV-ready ENERGY STAR Home Community
What is an ENERGY STAR Home?
How is an ENERGY STAR Home different? 
ENERGY STAR is a nationally recognized symbol for energy efficiency, backed by the U.S. Environmental Protection Agency (EPA). This label means your new home was designed, built and certified to meet sustainability standards that exceed most other homes on the market today.
Insulation and sealing – Comprehensive sealing, properly installed insulation and high-performance windows deliver better comfort and lower monthly bills.
Moisture control – Water management practices and materials help protect your home from water damage and reduce the risk of mold, rotting and indoor air quality problems.
Heating and cooling – Specially designed and installed HVAC systems keep your home more comfortable, lower utility bills and filter air to minimize air pollutants.
Plumbing and water efficiency – Fixtures that are 20% more efficient than average products on the market help conserve water, which is critical in our desert environment.
Lighting and appliances – ENERGY STAR labeled lightbulbs, fixtures and appliances provide better quality while saving energy (and money). 
Testing and inspection – Inspection and certification ensure that energy-efficient features are appropriate for Arizona's climate and that key systems are working properly.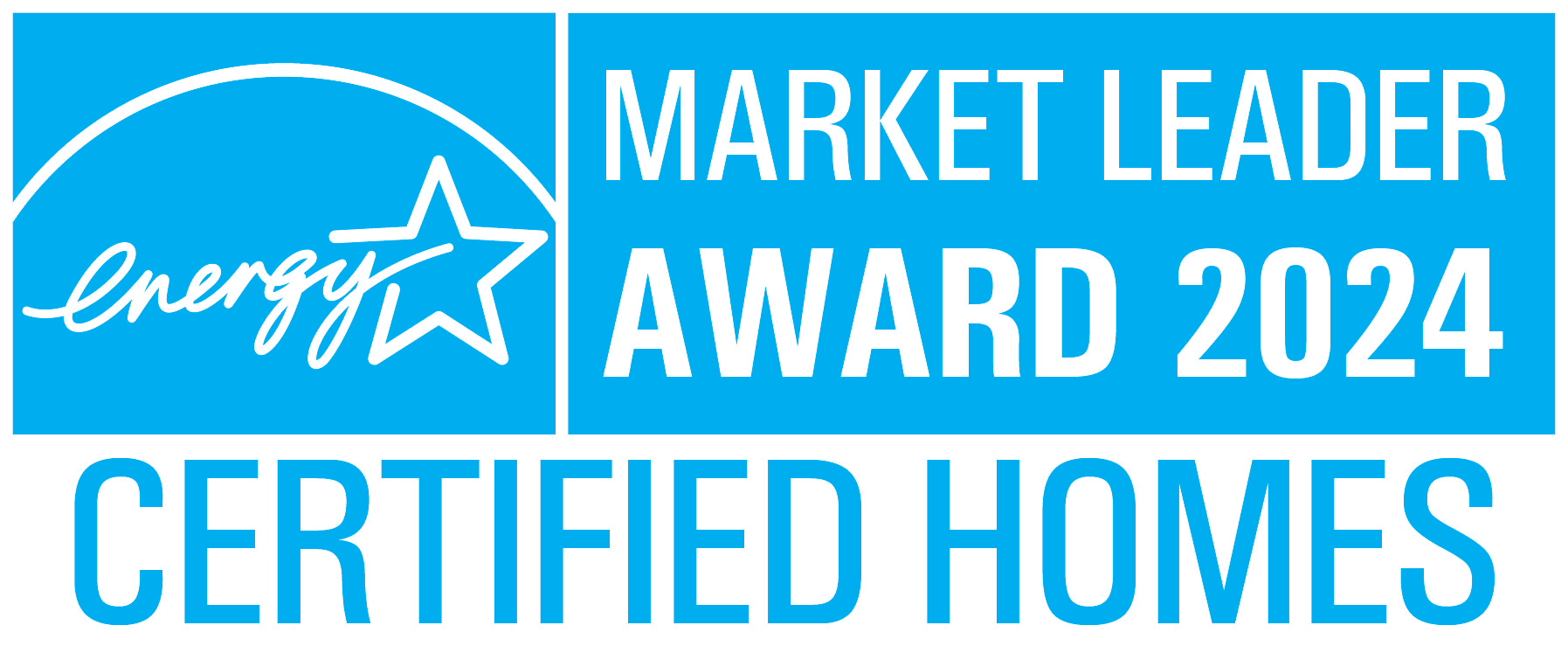 EV-ready communities
Some ENERGY STAR Certified Homes come prewired for electric vehicle (EV) charging. This feature saves you time and the cost of having to install a 240-volt outlet post-construction. If you don't already own an EV, having an EV-ready home makes purchasing one an easy decision — you already have a place to safely charge your vehicle while you sleep. 
See a list of EV-ready homes on our SRP ENERGY STAR homebuilder map above.
ENERGY STAR Homes and the HERS Index
The Home Energy Rating System (HERS) Index is a nationally recognized system for inspecting and calculating a home's energy performance. The index measures the efficiency of every new property in the ENERGY STAR program.
After a home's characteristics are calculated, a score between 0 and 100 is awarded. A lower number represents more energy efficiency.
Most homes in the SRP ENERGY STAR program score 70 or less on the HERS Index, while typical resale homes score 130 and standard new homes score 100. This means ENERGY STAR homes are 30% more efficient than other new properties, saving you money and improving your resale value.


To better understand the HERS Index, explore RESNET's Interactive HERS Index Demonstration
or watch this interactive video
.