Explore SRP managed lakes and dams
SRP is proud to manage a stunning variety of lakes and dams on the Salt and Verde rivers and the East Clear Creek.
In addition to power and water, these locations provide opportunities to boat, swim, fish, relax and even dip your toes into Arizona's history.

Dive into the past and present beauty of SRP-managed lakes and dams near you.



Enjoy Arizona lakes responsibly
The best way to soak up a day at the lake is to do it safely. In addition to sunscreen, water and other lake essentials, you'll want to have the latest alerts and notices handy. Find up-to-date info on closures, restrictions, fire reports and more on the official Tonto website
.
Discover where our lake water comes from
The water you enjoy in Arizona lakes actually comes from forests in northern and eastern Arizona – an area known as the Salt and Verde watershed.

See the journey that water makes from the forest floor to the lakes you love.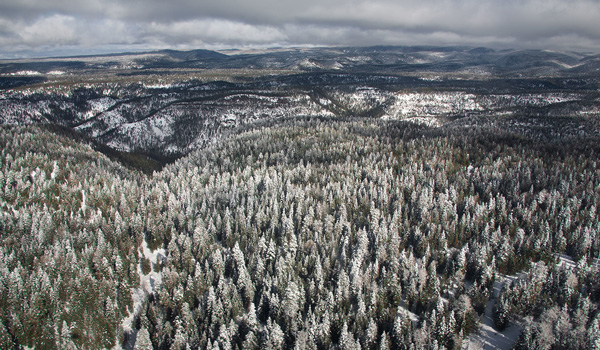 It begins in 8.3 million acres of protected forestland.
This land is the SRP watershed – the source of our water. In the spring, winter snow melts and the water's journey begins.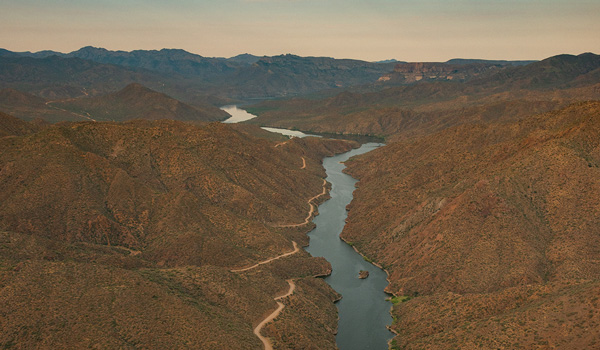 Water travels 150 miles into the Salt and Verde rivers.
Melted snow flows down the mountains and into the Salt and Verde rivers, where it's carried through a series of lakes.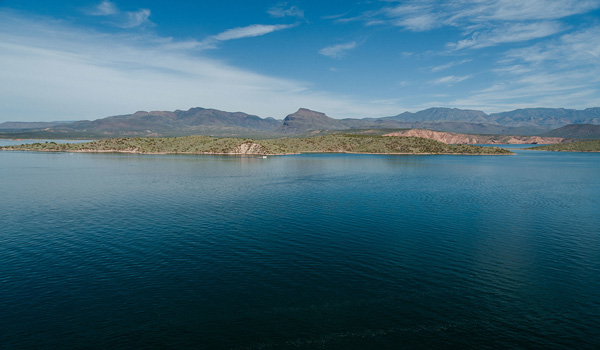 Our 7 lakes act as reservoirs that store water.
The lakes also provide habitat for wildlife and areas to fish, boat, swim, camp, hike and enjoy the outdoors. 
Water, power and recreation brought to you by dams
The water collected in our lakes and reservoirs is released through dams, which play an important role in protecting and powering the Valley. They also create beautiful opportunities for outdoor recreation.
The benefits of Arizona dams
Dams create a variety of environmental, social and economic benefits to our state, including:
Providing a clean source of energy, called hydropower
Creating a reliable water supply
Controlling the flow of water so that we can manage floods
Creating reservoirs or lakes that provide a place to enjoy the outdoors