Free trees to shade your home
Desert-adapted shade trees can lower your cooling costs and improve air quality without using a lot of water. Join us for an upcoming workshop and receive two free trees. 
Attend an upcoming Shade Tree workshop
SRP customers can get two free desert-friendly, fast-growing trees by attending a workshop. Hosted on Zoom by Trees Matter, the workshop covers how to select, plant and care for your trees. After attending, you can claim your two new tree saplings.
Thank you for your interest in the SRP Shade Tree Program! Please check back soon for summer, or future, workshops. In the meantime, checkout savewithsrp.com to discover DYI projects, interactive Home Energy Manager and various energy efficiency rebates.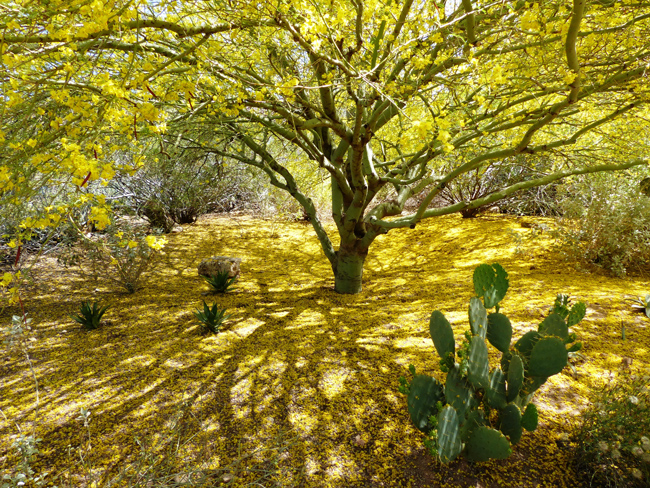 Trees can make buildings up to 20 degrees cooler in the summer.
Types of available trees
The SRP Shade Tree Program™ currently offers six different types of desert-adapted trees that are tolerant of drought and sun. New trees will be approximately 2- to 6-foot saplings.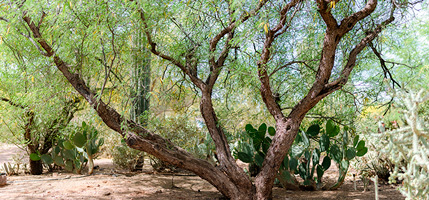 Native Mesquite
Dense canopy of ferny green foliage, has yellow flowers and thorns. Mature size is 30' tall x 30' wide.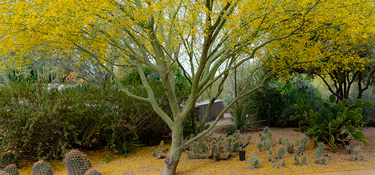 Palo Verde
Gray-green trunk, branches and leaves, has yellow blossoms in spring and thorns. Mature size is 30' tall.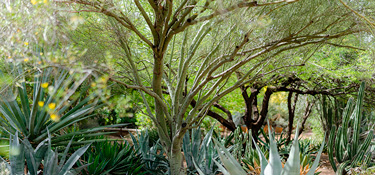 Thornless Palo Verde
Hybrid; small bright green leaves; smooth lime green bark with yellow blossoms in spring. Mature size is 25' tall.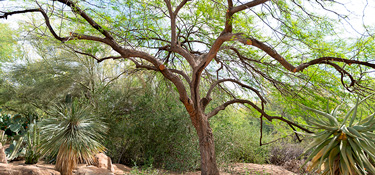 Thornless Mesquite 
Green foliage; wind-tolerant. Keep away from pools. Plant in groupings for best results. Mature size is 30' tall x 30' wide.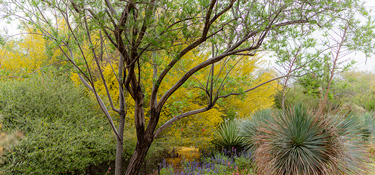 Desert Willow
Long, narrow bright green leaves; willowy appearance with large, fragrant trumpet-shaped flowers ranging from white to purple to pink. Mature size is 25' tall x 20' wide. No thorns.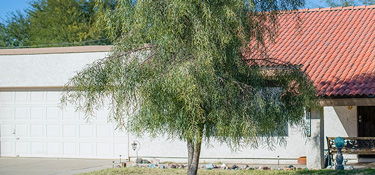 Willow Acacia 
Narrow green leaves; willowy appearance; ideal around water features  with fragrant yellow puffball-like flowers. Mature size is 40' tall x 20' wide. No thorns.
Desert tree planting guide
As your tree grows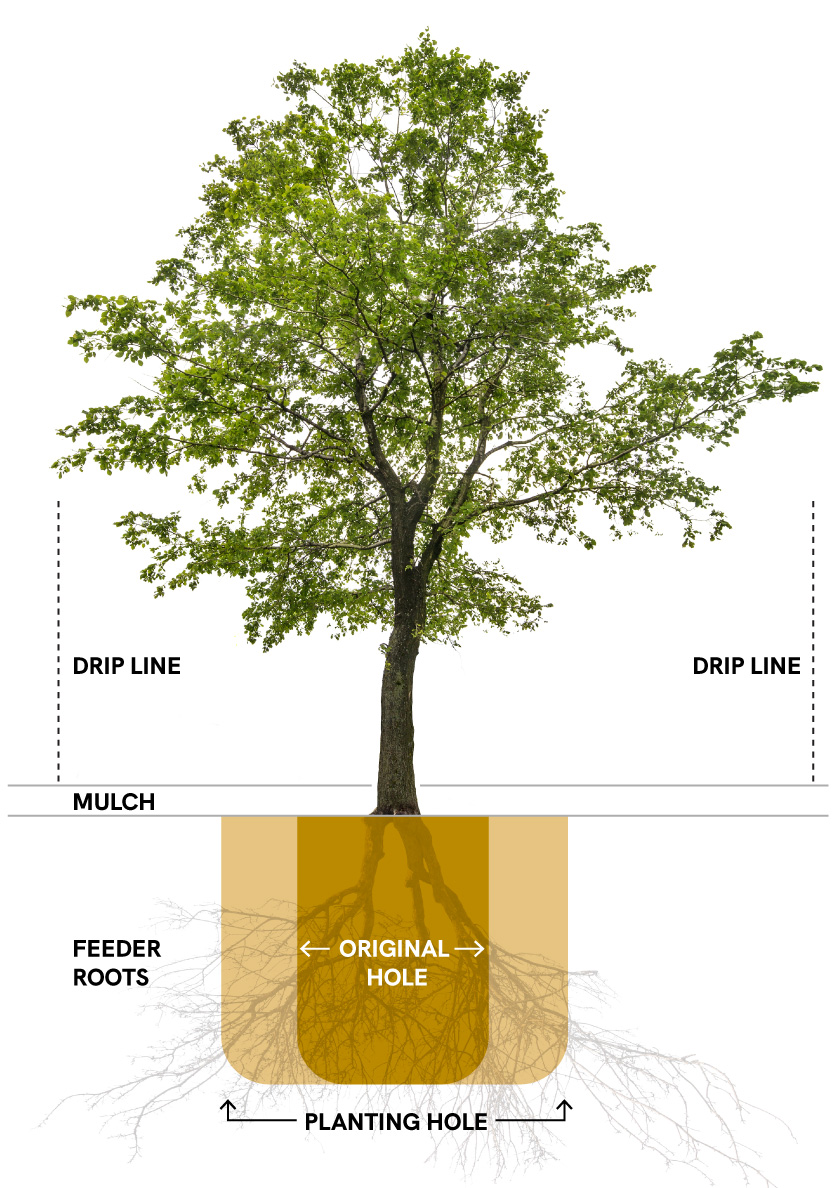 Mulch: Mulch is organic material that allows water to penetrate through and shades the soil beneath, protecting your tree from drying out too fast. Leaves from your yard can be used or you can purchase mulch or wood chips at a garden store

Feeder Roots: Remember to deep water the feeder roots all the way around your tree. As the tree grows, the feeder roots reach out to the drip line. This is the area that needs to be watered to keep your tree growing.

Original Hole: Notice that the feeder roots have grown away from the original hole. Putting water here will have no benefit to your tree now.

Planting Hole: Make your hole only as deep as your tree's root ball. Fill the hole with the dirt from the hole making sure the base of the trunk is level with the ground surface. Leave room for several inches of mulch.
Before you dig, contact Arizona 811 to locate underground utility lines.  
Program requirements
To participate in this program, you must:
Be a current residential SRP electric customer
Attend a Shade Tree workshop
Have the legal right to plant trees on your property
Plant trees on the south, west or east sides of your home
Plant trees approximately 15-20 feet from exposed exterior walls and windows
Be able to care for the tree, as needed
Have not previously received trees for your property from the SRP Shade Tree Program
SRP reserves the right to change or terminate this program without prior notice.