Grid management and improvement projects
SRP is committed to providing our customers with safe and reliable energy. See the projects we're currently working on to make our grid more resilient, efficient and secure for years to come.
Generating power: SRP power plant projects
Discover the major power plants and generating facilities we're planning, siting and constructing to meet the Valley's energy needs.
Coolidge Generating Station
The Coolidge Expansion Project (CEP) will position SRP to meet increasing energy needs, add more renewable resources, and maintain the power grid well into the future.
Learn more
Copper Crossing Energy and Research Center
The proposed continued development will complement the existing solar generation at the site and is expected to feature generating resources needed to support and enable SRP's transition to a lower carbon resource portfolio.
Learn more
Storing power: Pumped storage hydropower
Pumped storage hydropower is a type of hydroelectric energy storage that can help increase SRP's supply of affordable and reliable energy.
Salt River Pumped Storage Project
SRP is exploring opportunities to expand hydropower on the existing Salt River reservoir system.
Learn more
Carrying power through the Valley: SRP transmission projects
These projects are in progress to build, update and maintain the electric system that distributes power from power plants to substations around Arizona.
Permitted corridors
See our 500 kV projects that are permitted but not yet in design or construction.

Bringing power to your home: SRP distribution projects
Explore the power line projects we're working on to help ensure efficient and safe delivery of electricity to homes and businesses.
How the electric grid works
The electrical grid is a highly complex system that delivers electricity to homes and businesses. It can be broken down into three key steps: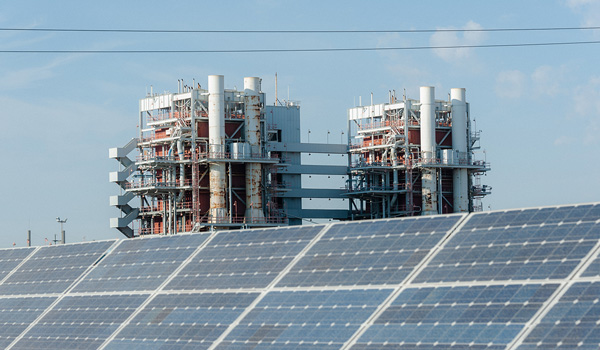 Generation
Electricity starts at a generator, which can be powered by fossil fuels, wind turbines, solar panels, water or nuclear reactors.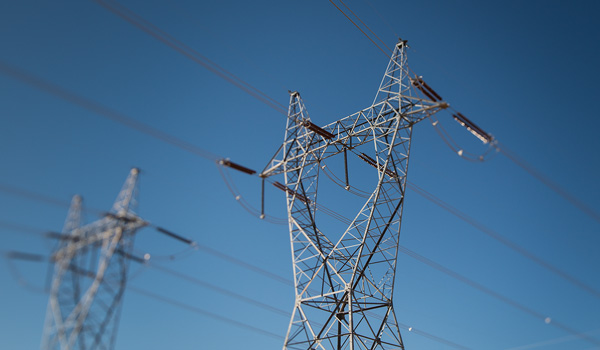 Transmission
After power is generated, it moves throughout the Valley through transmission lines – those large power lines you often see along the road.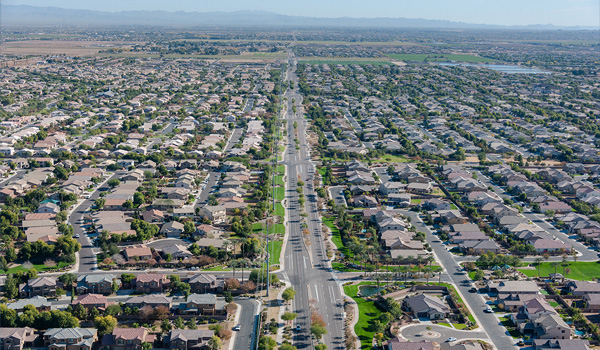 Distribution
Electricity travels through overhead or underground power lines and into your home.
Developing the next-generation power grid
Grid enhancements will include quicker outage restoration, improved cybersecurity and better integration with renewable sources.
SRP projects at your home
To maintain the power grid and ensure reliable delivery to your home, it's critical to allow SRP crew members access to equipment for repairs and maintenance.
See what to expect and how to prepare for SRP's cable replacement and maintenance process.
First, we'll need access.
If we need to access equipment in your yard, we'll send a letter, leave a door hanger or call you to let you know.

We do our best to inform you in advance; however, our crews may need immediate access during planned maintenance, emergencies or storm-related damages and outages.

When we arrive to do the work, a crew member will knock on your door and announce their intentions before starting the work. See how to verify that crew members are from SRP.
We try our best to avoid outages.
It's possible that a line may need to be de-energized while work is being done.

You may be affected by a brief outage, but in most cases, this will only be for a short period of time.

If a new wire is being installed, another outage may be necessary at a later date. In that case, SRP will notify you at least two days in advance of the planned power outage.

If you have a medical condition and depend on a medical device that requires electricity, please contact the Public Involvement Agent listed on your construction phase letter for more information.
Sometimes digging is necessary.
Digging is necessary when working on an underground electrical conduit. Our designers will always choose the path of least resistance and work to avoid conflict with existing underground structures.

At the end of a project, our team is dedicated to restoring a site to its former state as best as possible.
We're available — and happy — to resolve any issues.
Our Public Involvement Representative will send a series of letters including the SRP Public Involvement Representative responsible for your project.

Please contact the Representative listed on your letter and we'll be happy to address your concerns as soon as possible.
Still have questions?
We'd love to provide answers. Give us a call at (602) 236-2872(602) 236-2872 to get in touch.