Arizona Falls
This 20-foot drop along the Arizona Canal between 56th and 58th streets is both a neighborhood attraction and a hydroelectric plant. For decades, Arizona Falls has been a place for community recreation and learning.
Visit Arizona Falls
This waterfall represents an intersection between technology, artistry and natural wonder. Enter the Falls from the south and venture across a pedestrian footbridge toward the viewing platform. There, between the curtains of flowing water, you'll find large boulder seating where you can sit and spy historic gears and hydroelectric equipment.
Thanks to shade structures, you can enjoy the Falls all year long.
This project represents one of a growing number of projects along the Valley's canals. Over 80 miles of paved paths have been developed by cities working closely with SRP. These paths are ADA-compliant and oftentimes include lights, landscaping and commissioned public art.
G.R. Herberger Park
56th Street and Indian School Road
Open 24 hours | On-site parking is available from 5:30 a.m. to 10 p.m.

Art at the Falls
Showcased on-site is the Phoenix Art Commission's "WaterWorks at Arizona Falls" project. Designed by Lajos Héder and Mags Harries, two renowned Boston artists, this artistic experience highlights the history of the landmark. Read more on the blog.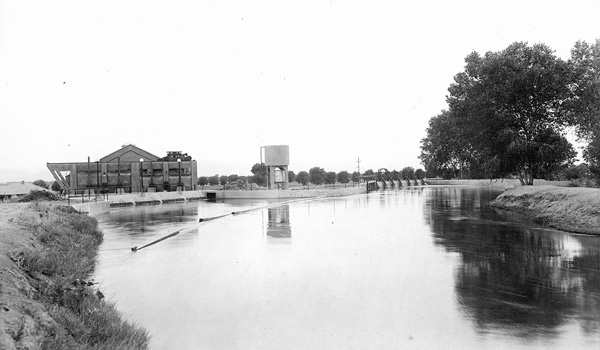 1880s
As far back as the late 1800s, local Phoenicians enjoyed Arizona Falls. Much like today, they would gather near the cool water for picnics and viewing.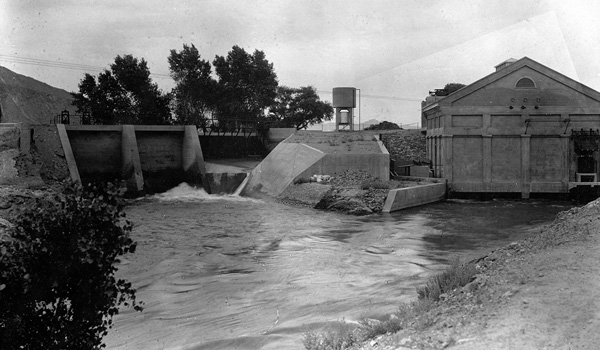 1902
Thanks to its steady flow, Arizona Falls became the site of the first hydroelectric power plant in Phoenix in 1902.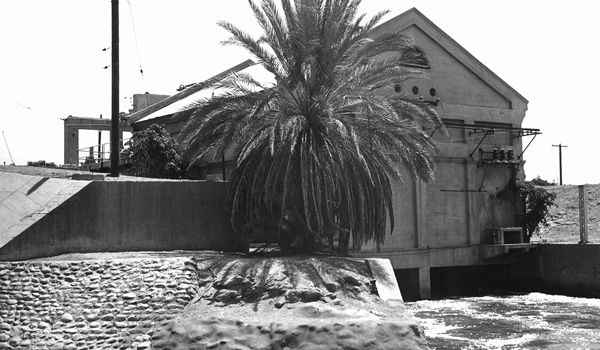 1911–1950
SRP rebuilt the plant in 1911. In 1913, the plant began delivering power again until it was shut down in 1950.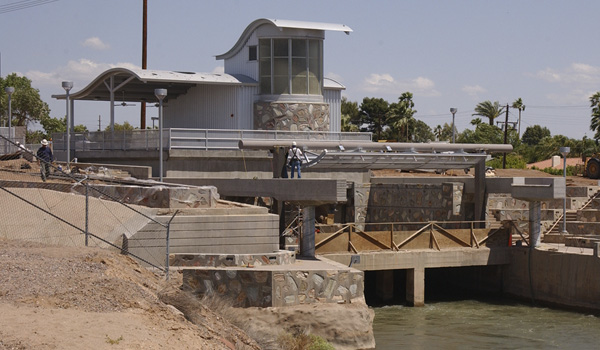 2003–today
The hydroelectric plant was restored and reopened to the public in 2003. Today, it provides enough electricity to power 150 homes.
Generating capacity
Arizona Falls generates up to 750 kilowatts of clean, renewable electricity. (That's enough to power up to 150 homes.)

Electricity generated by the plant is fed into SRP's power grid.