Hartman Substation project
This project will support a commercial customer in the Elliot Road Technology Corridor in Mesa with new electric infrastructure.
About the project
SRP has received a request to provide energy for a commercial data center customer on its own private parcel within the Elliot Road Technology Corridor located in Mesa, Arizona. SRP is responsible for ensuring all customers are provided affordable and reliable electrical service.
As part of this project, SRP will build a new customer-dedicated substation (Hartman) and add a line extension of five 69k poles within the existing SRP Transmission Corridor to serve the new substation.
This substation facility converts higher voltage of 69kV to lower voltage 34.5kV by use of one or more transformers. The substation also monitors and protects each circuit and provides operational control to ensure the system is safe, reliable, and maintainable.
The substation will be located on customer's private property west of Signal Butte just north of Elliot Road.
Location and current alignment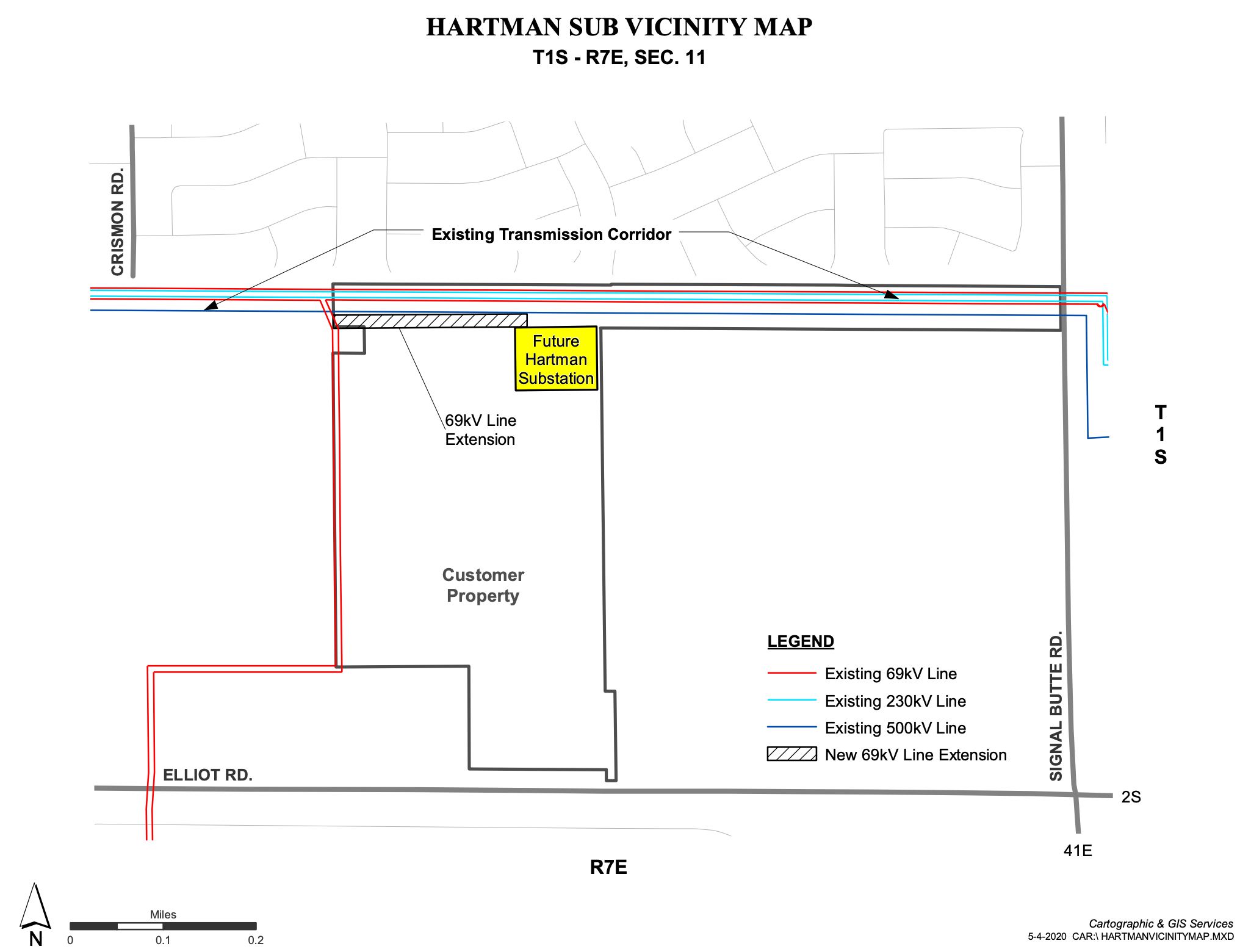 Construction timeline
Project timeline is subject to change.
May 2020: Customer prepares vacant site (grading, setting location with proper elevations for construction) for SRP crews to begin
June 2020: Substation Construction
February-March 2021: Line Extension Construction
April 2021: In-service
Public outreach
As a public power provider, SRP is responsible for ensuring that all customers are served with affordable and reliable electrical services. In an effort to inform the community of this project, SRP mailed a letter to customers and property owners within a quarter mile of the substation.