Get access to your SRP account online with SRP My Account™
Get 24/7 access anywhere you have internet access.
With My Account, you can:
Check your energy use on a regular basis.
Receive electric bill estimates.
Get courtesy payment reminders and text or email notifications about your electric account.
Access your SRP account information anytime you want.
View and pay your current bill.
View your billing and energy usage history for the past three years.
View multiple accounts with one login to My Account.
Manage your price plan and program enrollments.
Update your account information.
Access important documents.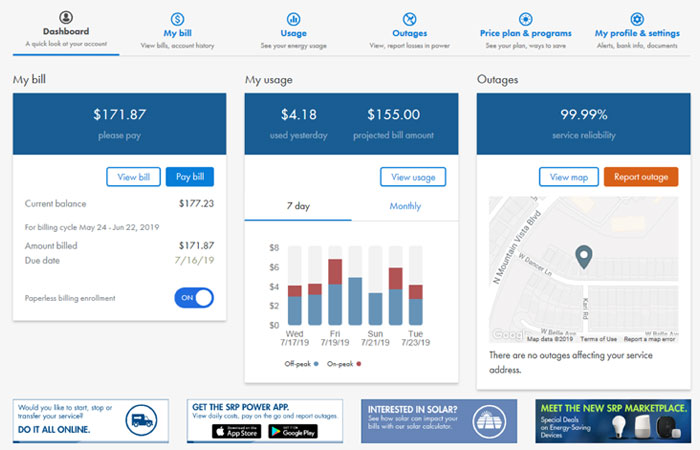 View My bill, My usage and Outages at a glance.
Find what you need quickly. The My Account dashboard gives you a clear view of your amount due, daily usage cost and outage status at first glance. Access your due date, your e-bill, a seven-day usage chart and our outage map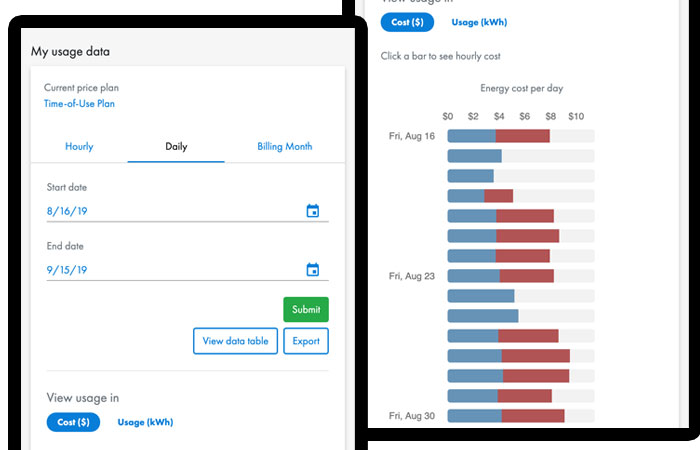 Easily navigate across your desktop, laptop, tablet and mobile devices.
My Account menu options and a mobile responsive design make access easy regardless of the device you use.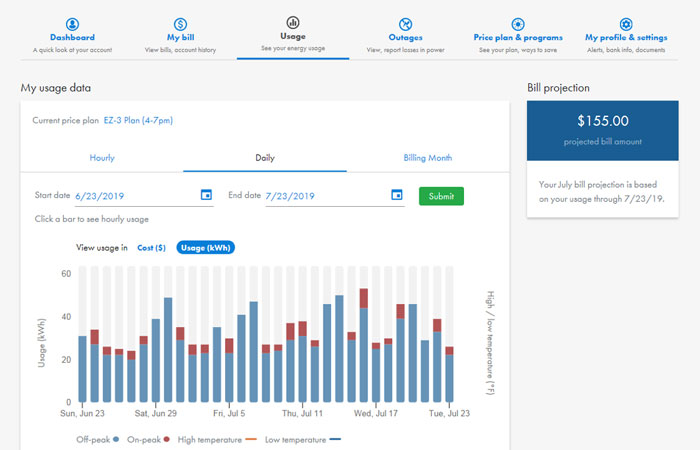 Dig into your current and past bills and usage history.
Download a PDF of your bill and compare past bills to current bills. View billing/payment and usage history for up to three years.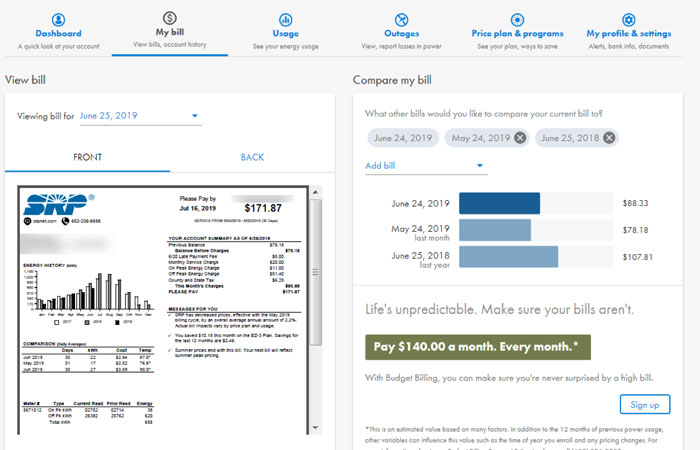 Explore usage and cost charts.
Change between daily and hourly usage views with one click, input a custom date range and see your projected bill amount.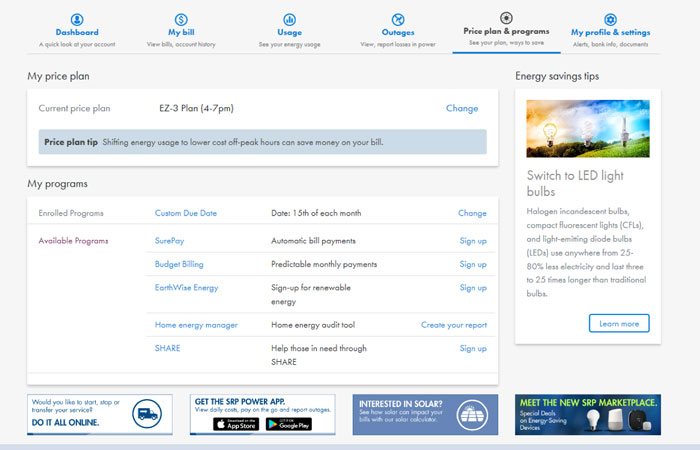 Manage your price plan and programs you're enrolled in.
You can easily see — and change — the price plan and programs you're enrolled in. Check out other available programs and get access to energy-saving tips.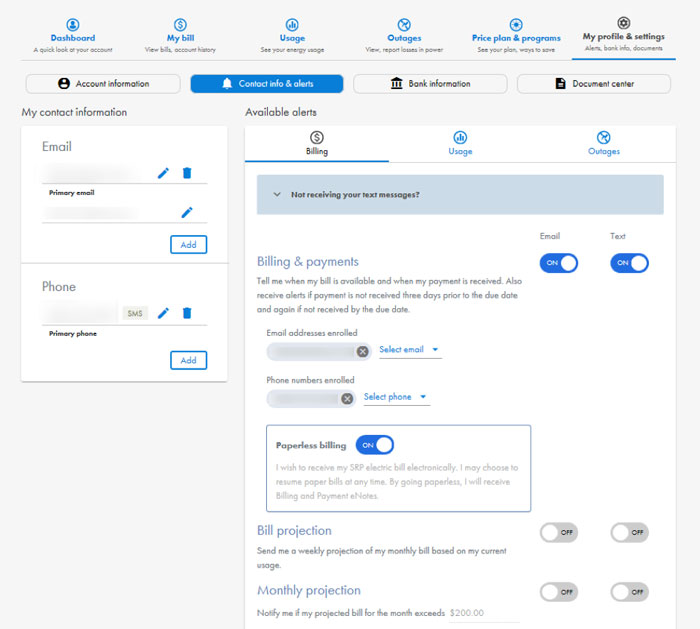 Update your account information and access your documents.
Make changes to contacts, add banking information and sign up for billing, usage and outage alerts. This area also features a document center where files like credit letters and statements for purchases, usage and SRP M-Power® transactions are available for download.